'World's Largest Emerald' Owner, Regan Reaney, Arrested on Ontario Fraud Charges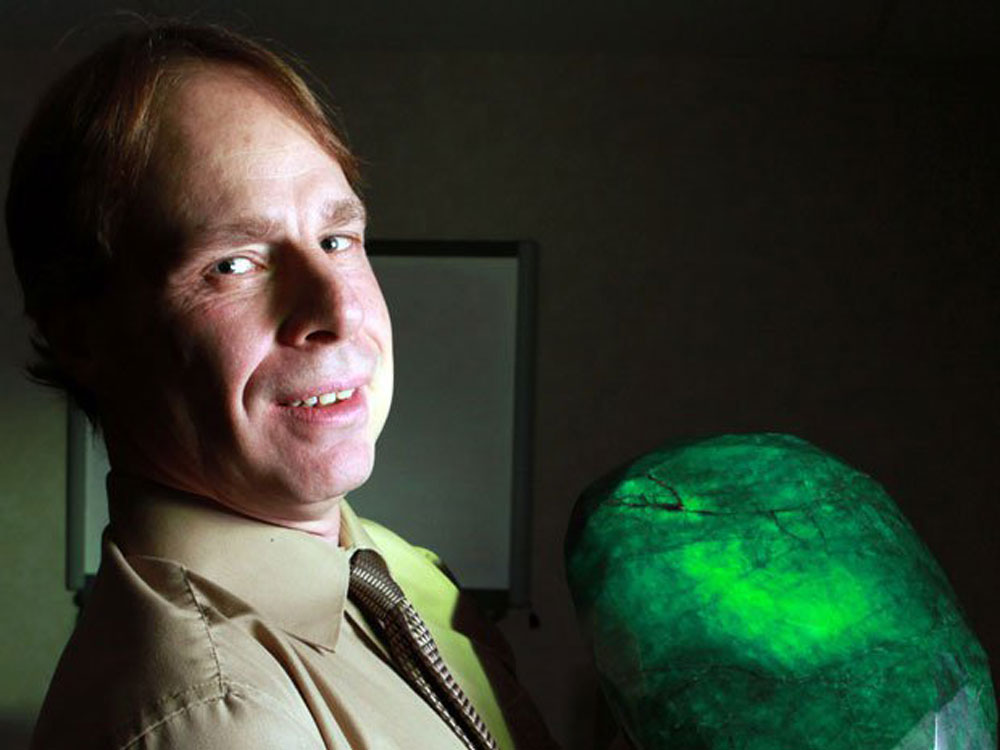 The man claiming to have the world's largest cut emerald has been arrested in Kelowna, B.C., in connection to allegations of multiple fraud offences that took place in Ontario.

Regan Reaney claims the massive green crystal, which he bought recently in India, is a 57,500 carat emerald worth at least $1.15 million. His massive gem was set to be auctioned off Saturday through Western Star Auctions in Kelowna. He hoped to earn seven-figures for it at the auction.

The auctioning off of Reaney's gem went on as planned, but it didn't sell, said Barb Johns of Western Star Auctions.