We Are All Consumers!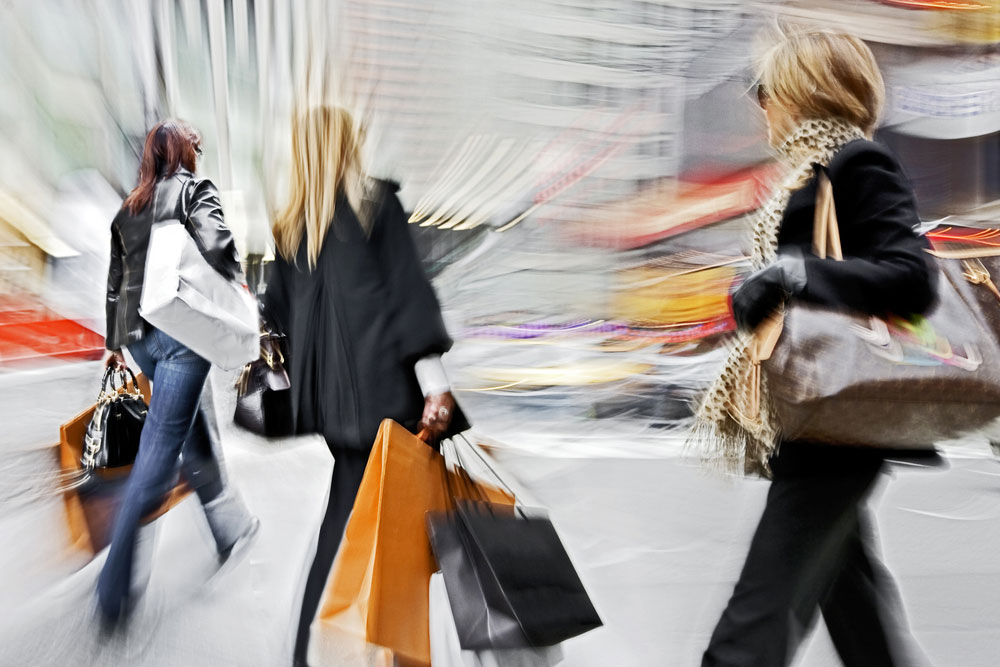 We are all consumers. Consumer fraud is one of the most common problems for average people today. Car dealers, home improvement contractors, tele-marketers, financial "advisors", banks and loan officers, "alternative medicine" providers, sweepstakes/contest promoters and insurance companies are just a few of the many sellers which regularly mislead the consuming public. Most consumers mistakenly believe there is little or nothing they can do after having been taken advantage of by common consumer frauds.
Most lawyers do not practice consumer protection law. PinilisHalpern, LLP is a consumer law practice that concentrates on representing victims of consumer fraud. Their consumer protection practice is devoted to representing the common individual in the average consumer dispute. PinilisHalpern, LLP also regularly handles national class action litigation including securities fraud, price fixing, pharmaceutical marketing fraud, and large consumer sales practices cases. Many cases are referred by other lawyers.
PinilisHalpern, LLP is a faithful protector of consumer rights and believes that no consumer should be the victim of fraud—even if it is for a small amount of money. In New Jersey, the law almost always provides for enhanced awards and attorney's fees; thus, NO CASE IS TOO SMALL.
If you believe that you have a claim or if you are a lawyer who has been consulted by a claimant, you owe it to yourself to speak with PinilisHalpern, LLP.
In New Jersey, if a consumer has been mislead, then that consumer has a viable lawsuit. This is because, unlike any other state and/or federal law, under the New Jersey Consumer Fraud Act, it is not necessary to prove that a seller or advertiser intended to mislead a consumer. To prevail in court, a plaintiff need only prove that she/he was deceived.
– Car Dealers
– Financial Advisors
– Insurance Companies
– Banking and Credit Cards
– Sweepstakes and Promotions
– Home Contractors
CAR DEALERS
Deceptive advertising, misrepresentations concerning financing arrangements, damaged vehicles sold as "new," odometer fraud, unfair leases, use of inferior/used parts in repairs, misleading warranties, undisclosed fees, representing to purchasers that they must buy "gap" and/or health or disability insurance, and countless other fraudulent misrepresentations made to convince consumers to buy automobiles.
FINANCIAL ADVISORS
Insider trading, churning an investor's account to generate fees, fraudulent limited partnerships, undisclosed fees and commissions, precipitous declines in stock value as a result of misleading statements to the investing public, financial planners who recommend investments in which they have an interest, accounting fraud, securities fraud, and other schemes limited only by the greed and ingenuity of unscrupulous advisors.
INSURANCE COMPANIES
Failure or refusal to pay claims on time, refusal of health insurers to authorize treatment, listing doctors as "in-network" when they are not, changing the scope of coverage unfairly and/or without notice, failure to reimburse insureds for "out-of-pocket" payments, and far too many other unfair practices regularly engaged in by an industry which takes advantage of the vulnerability of its customers.
BANKING AND CREDIT CARDS
Undisclosed fees and interest on loans and credit, unreasonable collection practices for delinquent accounts, outrageous late fees and interest, refusal to honor buyer protection programs, failure to provide advertised promotional benefits (such as "travel points" and cash-back programs), unauthorized account administration, miscalculation of interest and/or fees, inaccurate credit reporting, and a myriad of other unfair advertising and promotional practices.
SWEEPSTAKES AND PROMOTIONS
A virtually limitless number of unfair practices engaged in by an industry which often thrives on bilking the elderly and hopeful by promising prizes and benefits which are never delivered.
HOME CONTRACTORS
Unfinished contracts, inferior workmanship, stolen deposits, misleading estimates, failure to build to code, unreasonable delays in completion, unauthorized changes to specs, dangerous electrical and plumbing work by unlicensed workers, infinite other illegal and deceptive practices.