Drink Deception and the Legal War on Vitaminwater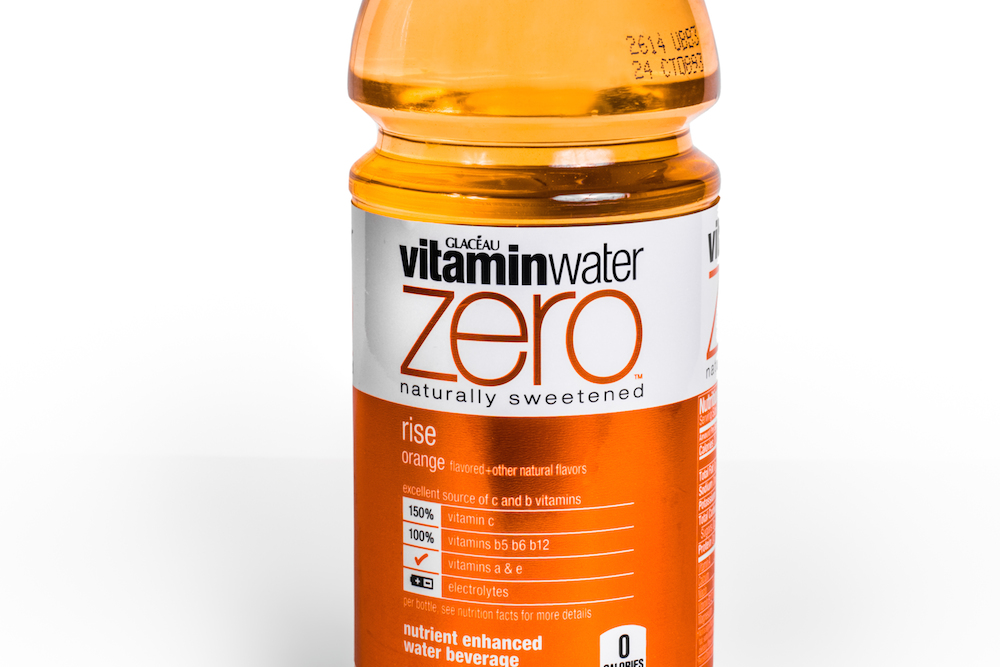 Vitaminwater is on the verge of settling a class action lawsuit which claims the Coca-Cola owned company misled consumers by promoting the high-sugar beverage as a healthy drink option. Businessweek has the scoop…
So what is this lawsuit against Vitaminwater all about?
It was first filed in 2009 by the Center for Science in the Public Interest (CSPI), a Washington (D.C.)-based consumer advocacy group, and a group of Vitaminwater customers in New York and California. It alleges that brand's parent company, Coca-Cola (KO), took part in "deceptive labeling and marketing for the soft drink, which included claims that the drink could reduce rise for eye disease, promote healthy joints and support 'optimal immune function.'" The complaint also takes issue with the company's marketing campaign, which includes words like "defense," "rescue," and "endurance" on various Vitaminwater labels, suggesting that their product, a noncarbonated soda containing citric acid, crystalline fructose, and 8 teaspoons of sugar (per 20-ounce serving), is in any way healthy.

Wait—are there consumers who really think Vitaminwater contains actual vitamins?
Coca-Cola's legal team would say no. In court briefings, attorneys representing the company claimed "no consumer could reasonably be misled into thinking Vitaminwater was a healthy beverage." Stephen Gardner, chief litigator for the CSPI, thinks this argument is "utter nonsense. If you accept Coke's construct, the first thing any consumer must do with any product is to assume the claims on the front of the label are a pack of lies and scrutinize the fine print on the back to learn what's actually in the product." "We firmly believe the plaintiffs' claims are without merit and will ultimately be rejected," said Lindsey Raivich, a spokesperson for Glacéau, the Coca-Cola subsidiary that makes Vitaminwater.