Bayer One-A-Day Multivitamins May Not Be as Healthy as You Think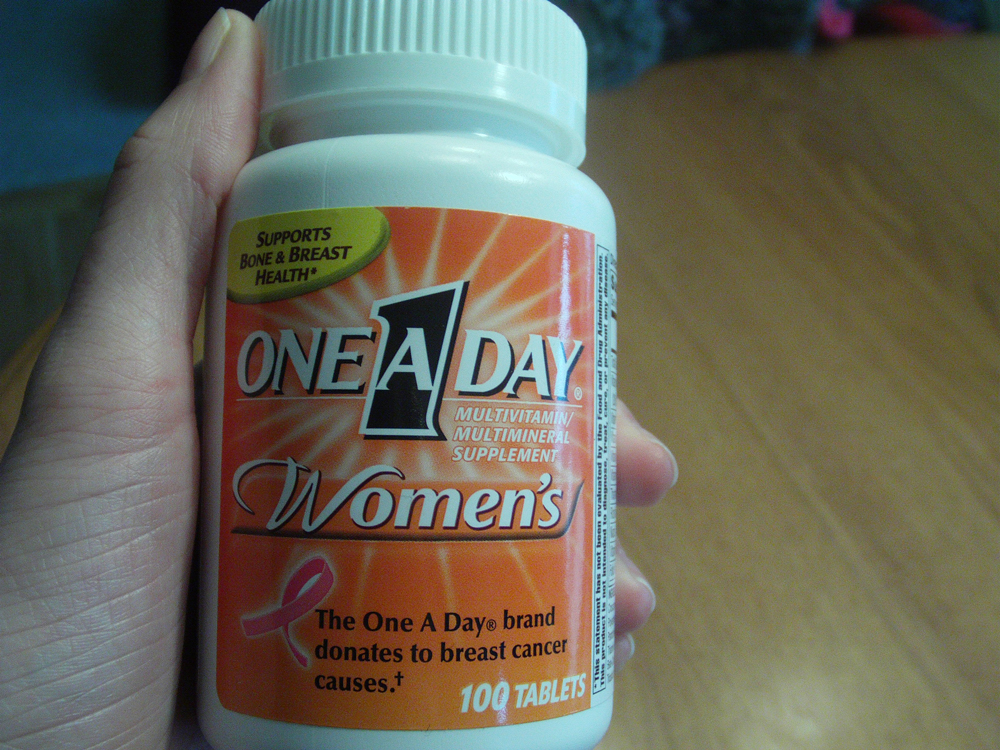 This isn't the first time that Bayer, the maker of multivitamins such as the One A Day brand, has been under scrutiny for making questionable claims in its marketing and advertising about the positive health effects of its products. But it's happening again, and nonprofit and consumer advocacy groups are calling out the vitamin-maker for continuing to push messages that they say are unproven and even damaging to consumers' health.
Back in 2007, Bayer paid a $3.2 million fine over questionable weight-loss claims for One A Day. Then in 2009, the Center for Science in the Public Interest (CSPI) filed a complaint against Bayer for allegedly making false claims that Men's One A Day multivitamins can help reduce the risk of, or prevent, prostate cancer.
Most recently, Bayer's claims that its One A Day multivitamins "support" breast, eye, and joint health, as well as physical energy, immunity, healthy blood pressure, bone strength, and metabolism are under attack by the same consumer advocacy group, CSPI. The organization says Bayer is making these claims based on inconclusive evidence. At issue, they say, is that making claims like this based on the mere presence of vitamins, such as B, C, and E, is causing consumers to interpret their messaging of "supports breast health" as "prevents breast cancer," for example.
"By positioning One A Day as a preventive for breast cancer, heart disease, and other conditions, Bayer is thumbing its nose at the Food and Drug Administration, the Federal Trade Commission, and a dozen or so state attorneys general — continuing a decade-long spree of irresponsible and sometimes felonious behavior," CSPI litigation director Steve Gardner told ConsumerAffairs.com last year. "There's nothing wrong with selling — or taking — a daily multivitamin. But you can't sell something you can't deliver."
Do you have a story to share about Bayer?
If you're a New Jersey resident who purchased Bayer vitamins based on the belief that they would help improve your breast, heart, eye, or joint health, or provide other health-related benefits as described above, we would like to speak with you about it.
Contact us by completing the form below.
[contact-form-7 404 "Not Found"]
Learn more about the Bayer issue:
CSPI: "Bayer to Face Lawsuit Over One A Day Disease Claims"
Consumer Affairs: "Can One A Day Multivitamins Prevent Disease"
AboutLawsuits.com "Men's One-A-Day Multivitamin Lawsuit Filed Over Prostate Cancer Claims"